Education Bias (Pt 2): "Do You Understand?" & Information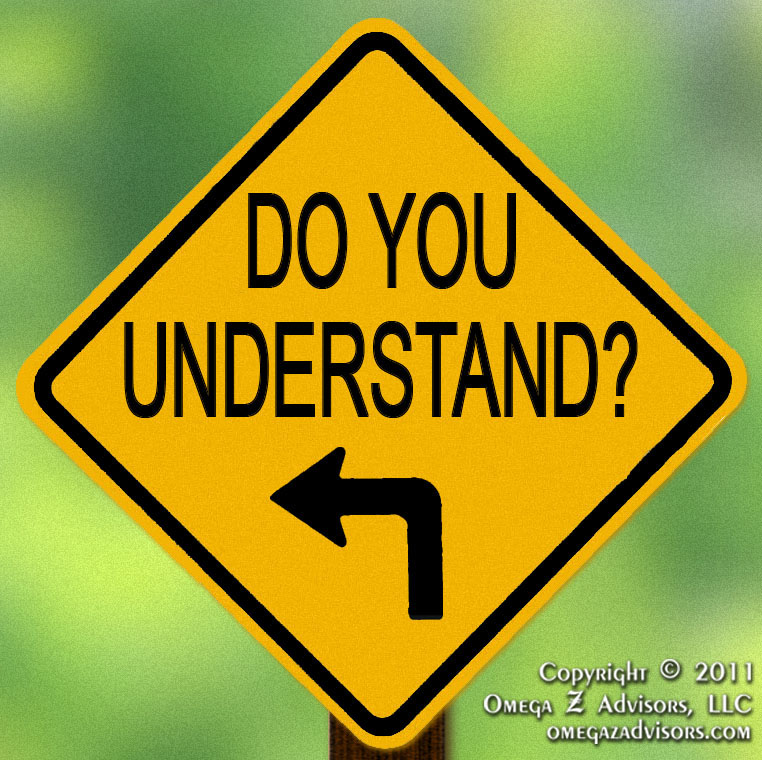 Whenever we conclude (and expect someone to change a behavior) by asking, "Do you understand?" we are exhibiting an education bias:
The belief we can change people's behaviors through more education.
Another symptom of education bias is that more information will make a difference, especially if it's currently unknown. However, as Patrick Spenner and Karen Freeman, managing directors at Corporate Executive Board, wrote in their article, "To Keep Your Customers, Keep It Simple" (Harvard Business Review, May 2012 edition):
The marketer's goal is to help customers feel confident about their choice. Just providing more information doesn't help.
In other words, we need to tap into the feeling side of an interaction, not just the thinking side. While this seems intuitive, we often sacrifice it for beliefs such as "knowledge is power" which is just a reinforcement of the idea that more information is better (i.e. more knowledge means more power). In reality, it's how we process and implement knowledge that generates power.
Moreover, as the articles "Too Much Information" (The Economist, July 2, 2011 edition) and "You Choose – The Tyranny of Choice" (The Economist, December 18, 2010 edition) discuss: at some point more information makes us powerless. This is why Tony Hey in his article, "The Big Idea: The Next Scientific Revolution" (Harvard Business Review, November 2010 edition ), goes even further to declare the processing of information the next scientific revolution.
We can offset our education bias by remembering the two aspects of interpersonal relationships. It's not just about "Do you understand?" or more information (thinking aspect [red]), but how people feel about their decisions or changes (feeling aspect [blue]). Change is primarily about tapping into the feeling, emotional and intuitive (blue) aspects of people and not the aspects promoted by an education bias (red).
Other posts in series:
Education Bias
Education Bias (Pt 2): "Do You Understand?" & Information