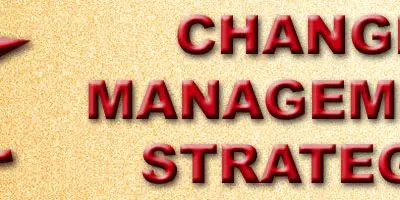 The strategy behind organizing for successful change management taps the power in a committed minority. It does not take many people to...
Read More
Setting the mood – by talking about change before we announce it – is a change management tactic. Behind this though is...
Read More
Tags
risk
,
decisions
,
executive
,
experience
,
Harvard Business Review
,
incentives
,
Job
,
knowledge
,
management
,
perspective
,
resistance to change
,
coaching
,
strategy
,
Change Management Strategy Series
,
Xueming Luo
,
Vamsi Kanuri
,
Michelle Andrews
,
tenure
,
adaptability
,
change management
As we acquire knowledge and experience, we tend to become wedded to the status quo. Tenure compounds this effect as Xueming Luo,...
Read More
For any change management strategy, it's important to identify how we and the culture we're impacting conceptually picture change. This helps us...
Read More
The better we anticipate change the better we can position and implement it. Understanding a company's life cycle helps us anticipate change....
Read More
The secret to change management is relationships. In his article, Slow Ideas (New Yorker, July 29, 2013 edition), Atul Gawande describes change...
Read More
In Part 1, we learned relationships are the secret to change. If we ponder all the one-on-one relationships we must leverage to...
Read More