Change Management, The Secret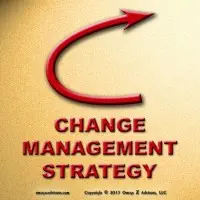 The secret to change management is relationships. In his article, Slow Ideas (New Yorker, July 29, 2013 edition), Atul Gawande describes change as a social process. I prefer "relational effort."
First, social implies something superficial. I can socialize with strangers, but change management is enters into relationship building. Second, process implies something that just naturally or mechanically glides along, but change management is effort.
In medicine, Gawande mentions "the rule of seven touches" with regard to changing doctors' behaviors:
Personally, "touch" the doctors seven times, and they will come to know you; if they know you, they might trust you, and, if they trust you, they will change.
He concludes the paragraph with:
Human interaction is the key force in overcoming resistance and speeding change.


Too often though, we get caught up in vision, mission, strategy, process, communication, messaging and many other tangibles. Relationships and culture trump all these. Without them, they don't take hold. Research shows, and the Obama campaign mastered this in 2012, that the best way to get people to vote, even if they have never voted, is to have a trusted friend ask them to vote. Asking people to change requires strong relationships. How we ask matters too.
Many simple techniques exist to build relationships, many to build during conversations. Gawande says, "every change requires effort." I would add thought and discipline. We plan finances, businesses, projects and vacations. Do we plan our work relationships? What are our goals for each one of our people if we spontaneously interact with them while we manage by walking around? What compliments and thank you's will we emphasize?
The success of any change management effort reflects the relationships the enterprise has with its employees, its members. That is the secret. How will your change go?