Cruise Ship Analogy: Quantification as an Illness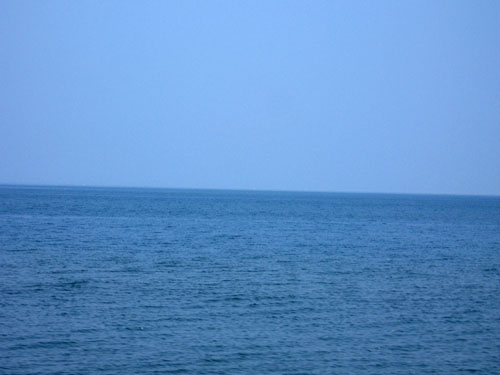 Imagine preparing to board a cruise ship, and a Quantnik stops you.
He asks, "What is your suitcase's volume?"
You are puzzled and slowly say, "What? . . . I don't know."
"How about the ship?" he continues, "Do you know its volume?"
Again, puzzled, you respond tentatively, "Noooo."
"Well, I'm sorry, but you cannot board the ship."
Now, your puzzled stupor vanishes because you've anticipated this trip for some time. Thus, with raised voice, you now become the interrogator, "Why not!?"
With an insulting calmness, the Quantnik answers, "Because we don't know if your luggage will fit on the ship."
This irritates you because you feel any idiot can see that the luggage will fit. Yet, I find that it's not uncommon in business to find stalled decisions because someone could not measure the desired outcome against the required inputs when the answer was intuitively simple. For example, in one case, there were persistent errors in shipping, causing upset customers. Yet, before establishing a process to fix it, several managers wanted to research the return we would get from the new process against our expected costs to establish the process. To this, the sales manager sarcastically responded, "By the time we research that, we won't have any customers left."
What is important to remember is that humans have a natural attraction to numbers; yet, this attraction can become an illness just as our attraction to fats and sugars can be (obesity). This doesn't even include the many assumptions we often need to apply to arrive at the numbers we want. Therefore, just because numbers exist doesn't mean we are any less subjective in our decision making than if numbers didn't exist.
So, what are Quantniks? They are similar to alcoholics but the addiction is to numbers, and thus more quantifiable.