Beauty as Power (Pt 2): Attraction vs. Beauty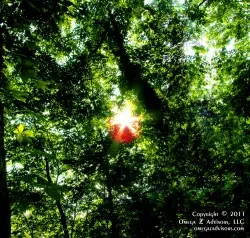 My post, "Beauty as Power", resulted in a commenter questioning, "Is beauty the same as attraction?" The short answer is, "No." However, elaboration helps us to position beauty better as an attracting force by comparing and contrasting it to other attracting forces. Beauty is just one such force. Many things attract us not just beauty.
For instance, we can find ourselves attracted to low prices, flashing lights, accidents, disasters, loud noises, foods, water, statistics, designer labels, celebrities, power and many other things. On hot days, ice cold drinks attract us, on cold ones, hot beverages and soups attract us. Sporting events, musical performances, movies and plays attract some of us. Advertisers, merchandisers and politicians certainly work hard to attract us. News programs and publications attract us with bad news. Politicians attract us with negative advertisements. Some reality shows attract us by displaying personal conflict.
Some of us will find beauty in all and some of these things. Beauty is a higher form of attraction. Beauty is to attraction what skill is to work and what talent is to effort. It's true that beauty attracts us, but not all things that attract us are beautiful. This also explains the difference between beautiful and attractive. Beauty is a far stronger attracting force than attractiveness alone. Beauty is the qualitative aspect of attraction in the same way a fine restaurant is of all eateries.
What this means in terms of beauty as power is that beauty is more powerful than attractiveness. In other words, the attraction we have for certain things becomes more powerful if we also find them beautiful. It also means that as we discover the beauty in something or someone that thing or person will come to exert more attraction on us.
Other posts in series:
Beauty as Power
Beauty as Power (Pt 2): Attraction vs. Beauty