Social Media Strategy & The Natural Force of Integration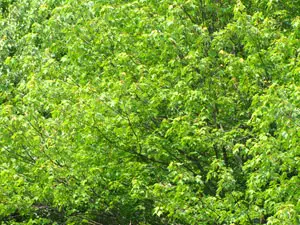 Several folks on Twitter inspired this post: Ted Coine, Kevin Vonduuglasittu, Tim Steigert, Peggy Fitzpatrick and Michele Price. Their discussion centered around the merits of Twitter relative to Facebook and other social media sites.
While every social media site has its advantages and disadvantages, the challenge is not deciding where to spend your time but rather how to use them integratively. A military analogy can serve well here.
For instance, Twitter is the Air Force. It's quick, fast and covers a lot of ground. You can meet more people per hour than on other social media sites. However, they are shallow meetings.
Blogs or blog-like sites that change frequently are Armor. It's the first solid dose people can get of you. More importantly, its content adapts quickly to attract people repeatedly.
Facebook is the Infantry, the human side. Yes, networking can be frustratingly slow because it's a friendly domain; many types are there for many different reasons.
LinkedIn is the Heavy Artillery, the business side. Networking is less personal and more business. It allows the display of the full, unvarnished impact of your business efforts in a social setting.
Websites are home; they link all the above forces and allow people to engage for the effort's central mission.
The Air Force makes initial, quick contact. The Armor advances to exploring expanding that contact more thoroughly. Infantry arrive to solidify the relationship, and the Heavy Artillery follows later to show that this is business. Finally, if all of it works, people accept an invitation home to engage.
Every situation is different, and it will likely require different sequencing and coordinating. No military can succeed using only one branch of its force; therefore, no outreach effort can succeed using only one avenue. Integration is a natural force; look at nature.