Intelligence vs. Wisdom: Primary Difference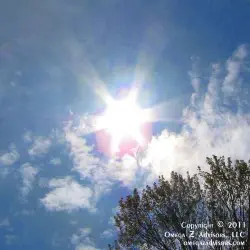 A question emailed to me asked for elaboration on this quote of mine:
The difference between wisdom and intelligence is that you cannot be wise unless you have sensitivity for the human condition.
The primary difference between intelligence and wisdom that my quote highlights is an emotional one. For instance, who would you consult on relationships, on love; an intelligent person or a wise one?
Stated more pragmatically, we often hear psychopaths described as intelligent but not wise. If they were, would they go around harming people? Thus, we can more easily picture an insensitive, intelligent person than an insensitive, wise one.
Examine our intelligence tests. They have little to do with relational issues among people. Do any of them ask about love, happiness, sadness, hatred? They deal more with concrete concepts such as shapes, numbers and words. Intelligence and sensitivity are segregated.
Yes, the concept emotional intelligence exists; however, its basis is a mental one not an emotional one; it's intelligence about emotions. It refers to empathy as an "understanding" not a feeling; it's a mental task. We can see the mental aspect in advanced computers because we've begun to program robots to be emotionally intelligent based upon certain observable clues. Emotional intelligence tries to teach people the same thing. Yet, we refer to these robots as "artificial intelligence" not "artificial wisdom." Again, the segregation of intelligence and sensitivity.
I define empathy as feeling what others feel. Mothers often feel what their children feel. Analogously, the difference between understanding and feeling is the same as the one between seeing a picture of a place and actually being there. Thus, we see wisdom as emotionally very different from intelligence, and that difference has a huge sensitive, empathic component.
Wisdom and sensitivity are not segregated.