Placebo Service: Creating Options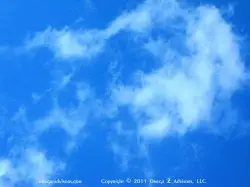 Intuitive approaches, ones that influence people on an emotional, often unconscious level create additional options for almost any problem, especially if they involve people. Too often though, we look at problems objectively: we solve problems rather than alter how people feel about them.
Customer service is fertile ground for intuitive approaches. In the May 2011 issue of the Harvard Business Review, Ryan W. Buell and Michael I. Norton write in "Think Customers Hate Waiting? Not So Fast…" that customers will endure waiting "even when what's shown is merely the appearance of effort." Examined this way, customer service is theater, even entertainment. People pay to see comedians. Why wouldn't they feel better about the same old service if it was suddenly more enjoyable?
Once, a quality service group, who had already heard many speakers on the topic, asked for a different approach from me. So, I taught them how to improve customer service without changing one process for doing so.
Here's the key: don't assume you improve customer service by providing better service. This doesn't matter if customers don't know or don't feel that you are servicing better. So, communicate better that you are providing better service and influence better how customers feel about the service.
Previously, we saw that changing people's feelings for you would change how they interpret your message even if you don't change anything about the message. This principle holds true for customer service: change how they feel about you and you will change how they feel about the service even though you don't change one thing about the service. We saw the same with management-employee relations.
By thinking of ways to influence people's feelings about problems, we create more problem-solving options. Customer service is ideal for seeing how effective this can be.