Positive Thinking as Myth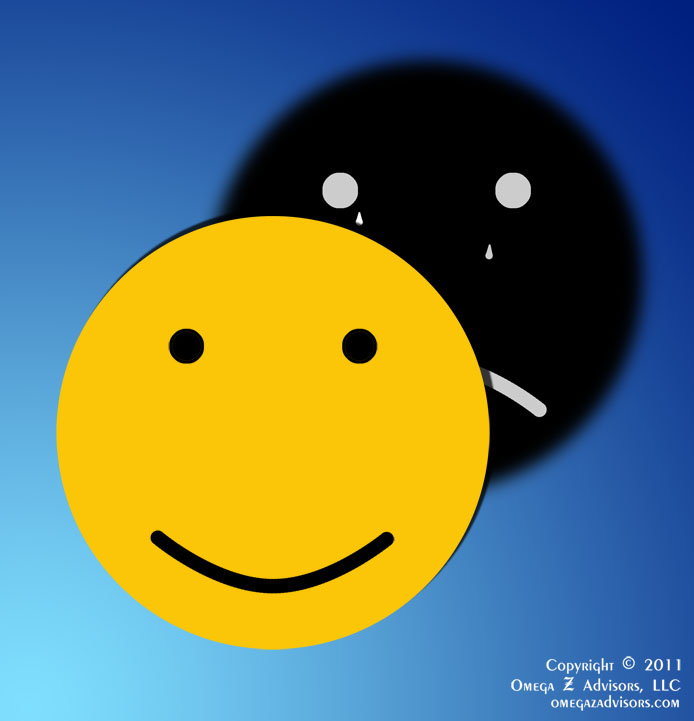 I've seen positive thinking do much harm to some folks; if they can't keep their smiley face on, they feel they're failing. Moreover, if they fail and don't know why, they begin to question their attitude thus compounding their problems. Too many times looking at why they can't do something is declared negativity by their friends, colleagues and family. However, these "negative" thoughts can spurn motivation, preparation and problem solving.
I came upon an excellent article by Scott O. Lilienfeld and Hal Arkowitz in the May/June 2011 issue of Scientific American Mind titled, "Can Positive Thinking Be Negative?" They summarize research on positive thinking from many angles by concluding that many of the benefits pushed by the self-help movement are tenuous. In one, they declare:
Pessimists were less prone to depression than were optimists after experiencing negative events such as a friend's death.
Optimists, especially when bolstered by success, can suffer from overconfidence and Pollyannaism, creating financial and business difficulties. They are also less likely to take corrective action because their optimism is a breeding ground for complacency. We see this in something as non-business as losing weight.
Recently, improved technology and research methodologies have taught us that biology and our subconscious influence us far more than we ever thought. "Who we are" is different than "who we think we are" so positive thinking's influence is temporary at best. That is why it requires constant maintenance very much like a sandcastle does on a beach; we need to address the underlying biological and emotional elements of our being in order to find a more permanent and natural solution.
Optimism and pessimism work best together. One without the other produces a rosy picture on one hand and a bleak one on the other.