The Truth About Authenticity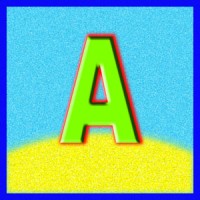 The truth about Authenticity, a currently popular leadership and career model, is that it must be employed subtly, even covertly.
Lisa Rosh (Yeshiva University) and Lynn Offermann (George Washington University) phrase it as "Be Yourself, but Carefully" (Harvard Business Review, October 2013 edition). It's deeper still. Whether it's Pink's (more) "The Truth About Love" or Machiavelli The Prince, humans always have and always will have a realistic, pragmatic underbelly to their ideals requiring wise approaches. Authenticity is no different.
For instance, how pragmatic is it to assume that people will overlook the authenticity they dislike because they like authenticity itself? Maybe people just won't like our authentic self. Yet, one devotee of Authenticity responded, "Authenticity helps you to like everyone."  Is this real, authentic? We naturally associate with people like us and dangerous people exist at work. How do we know unconscious dislikes are not influencing us, perhaps pigeonholing people?
Authenticity often cites differences as communication challenges; that learning to tell our story better will address personality differences. Similarly, political parties and corporations often say they only need to tell their story better, not address intrinsic differences with the electorate or marketplace. Authenticity advocates us learning to fit our story and communications to the situation and person. Does this still mean though that we won't like those who are like us any more than those who are different from us?
Yet, how is this different from a form of "playing of politics" – that is also used to circumvent or neutralize these differences – without losing the essence of who we are? This self-preservation seems to fit Authenticity's intent. Could Authenticity then just be a euphemism for playing politics?