Leadership, The Secret (Pt 3): Leader as Actor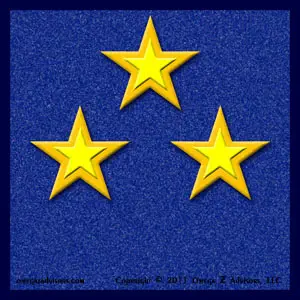 No matter how authentic the leader, people will perceive that authenticity in the way they want. Thus, our authenticity will have many hues, some liked, some disliked. Some will even dislike that we are authentic. Therefore, our leadership development is very incomplete if we do not learn how to assess and manage people's many perceptions. Maintaining a perspective that we are acting as leaders rather than being leaders will help.
Initially, this might sound disingenuous, but remember every member looks at us differently. Thus, we won't appear as one particular vision of leadership but many. That is because no single member can completely know us, so members' own views will fill the holes. If they like us, they will fill with good stuff, if not, bad stuff. How genuine is this?
Over time, as the grapevine works itself, the views of us will coalesce around a few. Viewing ourselves as an actor keeps us focused on influencing these perceptions, playing to our audience, while maintaining a healthy internal perspective as to who we are, just as actors separate their roles from their true selves. Otherwise, if we assume that we are the leader, we are more likely to suffer from superiority complexes, dishonesty and hubris. Not only is this bad for us but also for the group.
From this perspective, many leadership programs are self-absorbed or just embellished self-help remedies. While building up self-esteem is important when low, leadership roles are extremely seductive and feed this to unhealthy levels. It's nature's way of weeding out mediocre leadership, although not before extracting a huge cost from the rest of us.
In essence then, leaders are actors whose stage is the hearts and minds of the groups' members. On any stage, who triumphs: good actors or good people?