Strategic Complimenting (Pt 2): Six Expectations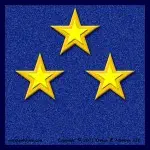 Linda Hill and Kent Lineback write in their April 5, 2011 HBR Blog Network post, "Why Does Criticism Seem More Effective than Praise?":
A lot of evidence suggests that positive reinforcement — identifying and building on strengths — will produce better results than a relentless focus on faults.
However, as post's title suggests, this isn't always apparent. They do briefly talk about focus on the long term. Related to this perspective, the challenge I find in strategically using compliments is primarily our expectations; we expect a compliment to work immediately. Criticisms and other negative reinforcements do much better here but over the long run they don't do much to develop a strong working relationship.
Thus, in order to make complimenting work, here are six expectations I find very important to effect change:
Focus on the long-term
Apply regularly
Appreciate the importance of personalizing compliments
Be patient
Reward positive change with additional complimenting
Yes, this means complimenting is a long-term proposition, but we can integrate compliments into our daily work routines. The difficult part is disciplining us to follow through and adhere to a complimentary regimen.
Once we achieve this part, we can take complimenting to a more strategic level in which we consciously plan the employment of compliments. This comes about by knowing what we want to:
Achieve with every person we manage
Say to the person if we have a moment to interact
Thus, in our minds we visualize the interactions we might have with our people and determine how to position the right compliments to effect the desired change. The process is no different than that used in thinking about the numbers we reviewed, the plans we will right or the resources we need to maximize.