Psychopaths, Sociopaths and Differences for the Workplace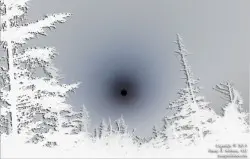 Classical management theory is very silent on the influence of personality in business, especially psychopaths and sociopaths who can and do exist in business, as Kevin Dutton (The Wisdom of Psychopaths) and others explain. Since experts don't agree on definitions and these personalities appear in varying degrees, it's hard to say exactly how many exist in everyday society. Figures range from 1% to 10-15% for less intense forms. For example, Dutton claims we all have psychopathic tendencies to some degree.
So, to initiate a pragmatic discussion of these personalities in the workplace, I start with this distinction: psychopaths are about power and sociopaths people.
Psychopaths view people more objectively: How do you affect their power? Psychopaths are very friendly if they believe you enhance their power. If not, you're expendable or threatening. Since psychopaths are very paranoid, it won't take much for you to threaten them.
Sociopaths view people more relationally: How can you please them? If sociopaths like you, they will bring you under their complete control. If they dislike you (i.e. you don't allow them to control you), they will enjoy harming you. In fact, sociopaths like this so much that they will even risk their own power interests just as some people can't resist certain bad foods.
If psychopaths hurt people, it's an emotional non-event, for sociopaths an enjoyable one. For instance, employment terminations hurt people. Psychopaths won't lose sleep over them; sociopaths will lose sleep from the thrill. Neither suffers remorse or guilt; both lack empathy.
One time, someone commented about the potential retirement of a CEO who just laid off 10% of his employees, by saying, "Oh, he's having too much fun to retire."
I then asked, "How can he be having fun if he just terminated all those people?" How would psychopaths and sociopaths answer this?