Self-Regulated Psychopath, Implications for Emotional Intelligence (Pt 2)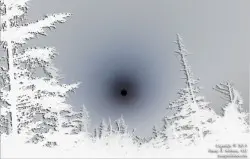 Previously, I recommended revisiting Emotional Intelligence (EI) as proposed by advocates of Daniel Goleman. That centered on empathy. This is on self-regulation, another of the five components of EI Goleman created. Again, looking at psychopaths relative to self-regulation illustrates legitimacy for revisiting the EI concept.
Imagine a sensitive person born with very intense emotions and another born psychopathic, with far fewer, if any, emotions. The psychopath has little to maintain, little to regulate. It's much easier for the psychopath to self-regulate than the sensitive person. The psychopath won't be moody or impulsive. Moreover, if the sensitive person is emotionally empathic, he will not only have to deal with his emotions but those of others (more). In other words, a psychopath could score very high in self-regulation, while the sensitive person very low.
High-EI people aren't necessarily compassionate, sensitive or emotionally empathetic. They are socially adept and persuasive. These require being intelligent about – not sensitive to – emotions (timestamp 0:33). Finally, EI is learnable, meaning bright psychopaths who weren't born with the troublesome emotions of sensitive people could pick it up more easily. Throw in inconsistent definitions of psychopathy and empathy, and new discoveries about our brain, subconscious and intuition, and calls for upgrading EI are legitimate.
The impact to businesses is approaching EI from an accurate perspective. For instance, EI advocates are fond of saying, "High IQ will get you hired. But EI will get you promoted." Since EI deals much with managing our relationships, this slogan could just be the intellectualization of "It's not what you know, but who you know."
Therefore, while EI might be great for careers, is it great for businesses? Will it foster the diversity and conflict necessary for innovative cultures or foster homogeneous and compliant ones dominated by the persuasive?
Other posts in series:
Psychopaths in Workplace
Self-Regulated Psychopath, Implications for Emotional Intelligence (Pt 2)