Empathetic Psychopaths, Implications for Emotional Intelligence (Pt 1)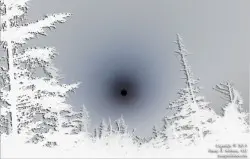 It has been over twenty years since Daniel Goleman wrote his groundbreaking book, Emotional Intelligence (EI), and close to twenty-five years since researching it. About that time, I purchased my first "car phone." The two-pound portable case had a rechargeable battery close to six inches long, two inches wide and a half inch thick; the behemoth great grandfather of today's mobile phones.
If we had incorporated mobile applications at the rate we've incorporated new technology and medical research methodologies into understanding emotional intelligence, we would still be using car phones with batteries weighing a pound. EI advocates need to take a quantum leap into the twenty-first century. What the Wright brothers did was groundbreaking too, but that concept of air flight is out of date. EI advocates need an upgrade.
Daniel Goleman defines emotional intelligence as being "intelligent about emotions" (timestamp 0:33). It's not about being sensitive, passionate or emotional. Based on current research, his original definition of empathy is outmoded:
the ability to understand (my underscore) the emotional makeup of other people and skill in treating people according to their emotional reactions
Consider now increasing recognition of cognitive and emotional empathy even by Goleman. Question is this: How has the EI assessment adapted? His original empathy is about understanding, not emoting; knowing someone is happy is quite different from feeling someone's happiness.
Current medical brain research even shows the two influencing the brain differently. Neuroscientist, James Fallon, even indicates, psychopaths can be highly empathetic cognitively (timestamp 1:14-1:30). Moreover, it's much easier to learn than emotional empathy is which is almost impossible.
Therefore, psychopaths could be highly empathetic . . . cognitively. It's not critical to EI that even moderate emotional empathy exists, meaning high EI people could lack even moderate levels of emotional empathy.