Groups as Enemies of Individuals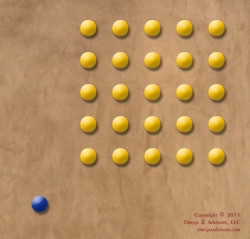 We form groups every day, some formal, others informal. The idea that groups are often enemies of individuals comes from two facts:
People tend to behave more negatively in groups than when alone.
Everyone surrenders something to be a part of a group.
The Stanford Prison Experiment is an excellent example of how normal, well-adjusted humans – when encouraged to act uninhibitedly as a group – can inflict harm on others. Peer pressure for instance increases dishonesty and reduces creativity.
Since people are unique, no group can hope to be a source of all commonalities for any two people. Thus, when groups form around commonalities, those commonalities will represent a very small part of any one person's personality. However, to ensure the group's survivability, the group will raise the saliency of those commonalities and diminish individuals' unique qualities so they won't leave for other groups.
The United States Constitution is the best, popular example of the natural opposition between groups and individuals. Realizing the real, potential tyranny of majorities (groups), the Constitution's framers created the Bill of Rights to protect individuals. In the workplace, we see this opposition most often when others accuse individuals of not being "team players." Since "team" carries a very positive connotation, it's often used to criticize the individual and enforce conformity.
In many cases though, this natural reaction is the result of uneasy emotions triggered subconsciously by someone who is different . . . especially if that difference is one of talent or some other prized attribute. The problems Lancelot created for the Round Table as the "first" among equals is an allegory for this phenomenon in the workplace. Thus, integrating Constitution's spirit by finding ways our people can express themselves will ensure that our team becomes nothing more than a team of slaves.