Software Softening Our Brains?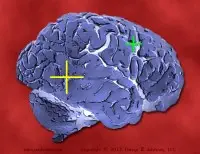 Quick, by hand, calculate:
186 x 3,086 = ?
196,452 ÷ 2,568 = ?
Why? For the same reason we exercise. Modern conveniences and technology require less muscle. Same occurs with our brains. We don't have to train our minds to remember things because apps in smart phones and software in computers do it for us. We also don't have to remember or figure directions. GPS software does that too.
Our sixth grade teacher had us go to the blackboard and those who scribbled through a problem like above the quickest scored a point for their team. Half of my classmates could get through one in less than forty-five seconds. Expanding our examination, research shows map users were more likely to recall how to get to their destination than those using GPS's. More recently, Nicholas Carr's "The Great Forgetting." (The Atlantic, November 2013 edition) begins with pilots mishandling emergency situations because they had forgotten basic maneuvers. The planes do almost all flying now. Additionally, Carr cites:
Problem solving experiments in which those using more advanced software did better initially but those using more rudimentary ones excelled later because they caught onto concepts better.
Accountants using upgraded audit software became poorer risk assessors than those using older versions.
Younger Intuit hunters using GPS's for hunting on ever-changing ice caps suffered more hunting accidents than older hunters relying upon winds, snowdrift patterns, animal behavior, stars and tides.
If we want to become better problems solvers, mental exercise, in the form of difficulty, helps us. Software only goes so far, perfect systems never completely defining our imperfect world. Consequently, more technological integration means more hidden, unaccounted imperfections and potential failures. We, our minds, need to be alert.
So, before we claim our memories are fading from age, perhaps we should interrogation of our smart phones first.