Misfit Employees Improving Innovation, Integration And Interactions
A colleague, who died young, had shared the interviewing guide of a top digital firm. In its introduction, the firm stated its goal for interviewing: to find candidates that fit its culture. They did not want misfit employees. They add much though.
The Advantages of Misfit Employees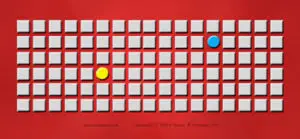 Studies show misfit employees improve innovation, integration and interactions in groups. They do this by being better than fitters at:
Working through uncertainty
Minimizing judgment along a black-white paradigm
Too often, employers only see the creativity misfits give to something like innovation. However, they've developed coping strategies too. These allow them to live and thrive where they don't fit.
Living And Thriving As A Misfit
Misfit employees can't live and thrive in groups if they see things as black and white. That begs the question though, "Who's wrong the group or me?"
To resolve this cognitive dissonance, misfits are forced to discover gray areas. They're forced to see how two opposing forces can exist and thrive together. This is how they're more likely to see the links among divergent ideas (intersectional thinking).
Contrast this to fitters. Nonconformity is bad. Fitting in is good. Rather than working through dissent, they'll work to fit in even to the point of accepting a falsehood.
Independence, The Differentiator Of Misfits
Of course, all misfits are not the same. Some suffer greatly when they don't fit in. Rather than working to see the gray areas, they work to find groups where they do fit. They'll appear often as niche industries and firms.
Other misfits thrive though. They see not fitting in as defining. It's a way to see themselves as separate, unique and distinct, not just a cog in the collective machine.
The key differentiator is how independent they see themselves. The first misfits are much like the fitters. Both use groups to shape how they see themselves. The groups just differ. The other misfits want a distinct identity independent of the group. It's these misfits that offer the advantages above.
It's this independence that allows these misfit employees to feel confident presenting dissenting views. Their example inspires others. It causes others to think too. This results in a free-flowing of ideas and collaboration that allows the best to surface. Firms become better.