Real-time Personality Assessment (Pt 3): Word Themes
The words people use tell you much about their personalities. The challenge is trying to see a theme. While not every word is important, it's not readily apparent which ones are. Furthermore, the subject matter might encourage certain words.
As an introduction to the concept, I often refer people to Wordle. By inserting a bunch of text, Wordle creates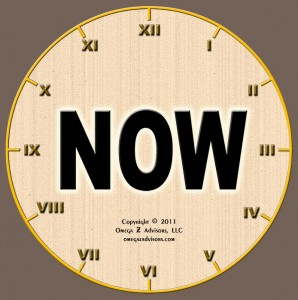 a picture of the used words by bolding and sizing them according to their usage. Using Wordle to compare word usage from people about the same topic allows personalities to emerge. It's common to identify whose group is whose if the people are known.
When it comes to identifying themes, the variations are endless but here are some of the more common pairings I try to identify in the workplace:
Hard vs. Soft
Thinking vs. Feeling
Flexible vs. Structured
Conceptual vs. Detailed
Personal vs. Impersonal
Words reflect personalities because of connotation, the emotions that words convey. People tend to choose words that harmonize with their emotions. Thus, hard words reflect a hard personality, flexible words a flexible personality, impersonal ones an impersonal personality, and so on.
Since Wordle isn't available while we're conversing, it's vital that we do two things to ensure we can do this in real-time:
Expand our appreciation for words' connotations
Finely tune our listening skills
It helps to change subjects in a discussion. It not only might help us to identify word themes but it can also verify ones we've identified. It's important to not "close the book" on a person. A future conversation might lend us new information. Thus, this is not only a real-time personality assessment method but it's an ongoing one.