Placebo Management (Pt 2): Tapping Emotions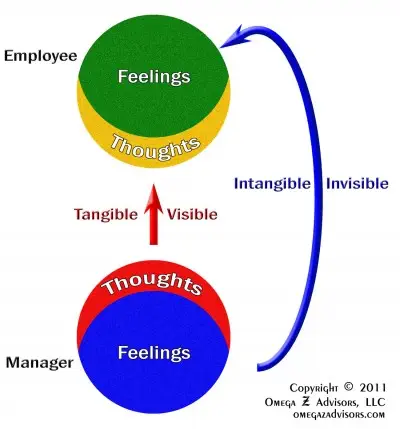 Previously I had indicated that placebo management could impact performance. I recently read
Michael Specter's article, "The Power of Nothing," in the December 12, 2011 issue of The New Yorker. He shared Ted Kaptchuk's work on the Placebo Effect at the Harvard Medical School. I found this passage extremely apropos for placebo management:
. . . although placebos had no impact on the chemical markers that indicate whether a patient is responding to therapy, patients nonetheless reported feeling better. Kaptchuk concluded that objective data should not be the only criterion for doctors to consider.
Translated to the business world, we cannot just evaluate our effectiveness with people only on objective considerations. For instance, when a manager explains a business plan to an employee, the value isn't just in the manager's explanation and the employee's understanding. There is additional intangible value in the time the manager spent with the employee. The manager could have enhanced this value by taking the employee to breakfast or lunch for the discussion.
As we saw there are two aspects to an interaction: thinking and feelings (see diagram to right). In this example, the manager's explanation represents the thinking; the time and place represent the feeling. A different outcome would occur if the manager simply gave the plan for the employee's reading.
In using this managerial approach, keep five things in mind:
Objective information and criteria don't tell the whole story
People react differently
Feelings matter more than #1
Different users have different results
Relationship building strategies and techniques maximize the placebo effect. It helps to have a strategy for improving your relationship with each of your employees. Implementing initiatives and effecting change will be easier and more effective.
Other links in this series: Placebo Management: Impacting Employees' Beliefs