Better Bedside Manner, Lower Malpractice Risk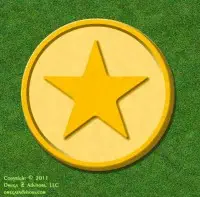 Three attorneys specializing in medical malpractice attested to me that better bedside manner lowers malpractice risk. One even claimed that he could predict doctors' malpractice premiums based on how they entered his office and seated themselves. According to "Better Bedside Manners" (Time, September 5, 2007) by Laura Blue, "plenty of past studies have shown a link between lousy doctor communication and poor medical outcomes, such as inadequate care and malpractice suits." For instance, one study claimed these results:
Positive physician communication behaviors increased patients' perceptions of physician competence and decreased malpractice claim intentions toward both the physician and the hospital. A more severe outcome increased only patients' intentions to sue the hospital.
Doctors' people skills also improve medical outcomes. Thus, the effect minimizes negatives and maximizes positives. It has many business lessons extending beyond the medical field. These lessons have two overarching themes. People skills influence:
Interpretations and assessments of objective skills and performances
Outcomes dependent on those skills
In other words, we will perceive doctors' with good people skills as having good technical skills too. Similarly, we will perceive such employees as possessing better technical skills. We will tend to see the friendly computer technician as being good technically, the friendly CFO as being so too and so on. This relates to phenomena where style trumps content and eloquence trumps honesty.
Reversing the effect though, people skills allow us to improve outcomes without tangibly improving others' skills. By impacting beliefs and emotions, we can help people feel better about themselves just as patients can feel better about their medical treatment. Both yield better outcomes.
Collectively, these are placebo approaches and techniques. Placebos have an impact in medicine. No longer can we say they don't. We can say the same in management and leadership.