My 300th Post: Thank You for Your Encouragement, Motivation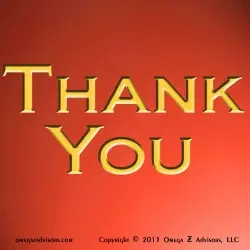 Unlike my 100th and 200th posts, I knew my 300th would arrive. This year saw substantial jump in visitors, so it's like this: before if I stopped blogging few would notice, now quite a few would. Heck, people notice if I'm not online for a few days.
All this produces a pleasant feeling of responsibility. Yes, I enjoy writing for myself and learning that someone likes what I write, but when that writing actually helps, it becomes a tool and rewarding to me. My series on Emotional Self-defense for Sensitive People is the best example of this.
When you strip back this responsibility, you find people . . . and more importantly, individuals. What differs with my 300th post from my other hundredfold posts is this: whereas meeting people was fun, exciting and inspirational – all of which is still true – I now appreciate more the encouragement and motivation they give me.
I've come to appreciate these more because in my real life, business has been increasingly good, active and challenging. Yes, positive, but many times I've wondered whether those priorities will allow me to continue with this blog and other social media activities. But, it never fails. When my most serious doubts begin to infect me, blog visitors say something about what I've written and they overrun those doubts for me.
Yes, I am extremely thankful for those antibiotics: your encouragement and motivation.
However, the challenge in my blog's growth is recognizing all of those who have helped me and who make my life better. Please review those I mentioned in my 100th and 200th posts, many continue. In the meantime, here are those whom I wish to acknowledge publicly. I believe adding them to your lives will make your lives better too:
Again, my wife Kathy who continues to support my work (however, she appears on no social media), so I guess you have to accept my word that she does exist!
Jeannette Marshall @Optioneer JM who said, "You've got to get on Twitter!" and gave me sound advice on how to start that and this blog
Sandra Semjonova @SanHarmony who has been one of my (if not the most) reliable visitors and supporters
Bill Gaul @GaulBill who I've known from a previous life and is just a very, very good person to know and shares my love of baseball
Douglas Rice @douglaserice who actually discovered we live close enough to each other to meet in person and possesses tremendous energy that infects you
Vanessa Peterson @vanesadawn who is very encouraging, loves life and improves the lives of all who experience her
Samantha Hall @Samantha_S_Hall who asks significant questions, discusses topics on a myriad of levels (sometimes at the same time), writes superbly and has offered me tremendous encouragement and support (Read her blog!!)
Paul Voss @PaulWVoss who regularly promotes my work in his Leadership-elite Daily
Scott Mabry @scott_elumn8 who gave me the honor of guest writing for his blog and provides sincere, valuable commentary (Read his blog!!)
Scott Boulton @HR_ScottBoulton who gives great practical HR advice, has been supportive and (most importantly) hales from my favorite Canadian province, Nova Scotia
Subodh Abbhi @abbhi who has been encouraging, supportive and from the other side of the world
Aniruddha Sastikar @asastiker who everyone should get to know, very encouraging, enthusiastic and enjoyable
Francesca Romana @chiccafabris whose CD, Travelling, I bought and is providing me great inspiration as I write now (checkout the song "Off Site," my favorite)
Celina Nutt @CelinaNutt who is very supportive, encouraging (especially on Facebook) and just a good, good person
Harold Stiver @HaroldStiver who routinely retweets all my new posts and has beautiful nature photographs on his site
Natalia @Lady_N_lady who is not only supportive, but humorous, insightful and from the other side of Russia (aka other side of the world)
Eric Thomas @seams16 who is very encouraging and supportive of all writers, especially those who put themselves "out there" and "on the line"
Marlene Ellis @howcrazy who is a wonderful painter, a poly-artist and a source of brightness in this world
Diane Breedveld @RodeRobijn who knows rock music (PERIOD EXCLAMATION MARK), encourages creative efforts and possesses wit . . . Oh! And KNOWS music and musical talent
Sheryl Andrews @howtoleadateam who dives deep into subjects and dedicates herself to helping people succeed through Clean Language
Delphine Szwarc @LVPokerQueen who makes you wonder who would dare play poker against a woman named after the most important oracle in ancient Greece
Mehul Pithadia @Deumintra who is a doer, encourages the creative process and adds to all our lives
José Armando Mistage Ochoa @calabozo43 who is proof that two people don't need to speak the language to speak the same language
Other posts in series:
Thank You
My 300th Post: Thank You for Your Encouragement, Motivation