Emotions vs Intuition (Pt 2): Operational Difference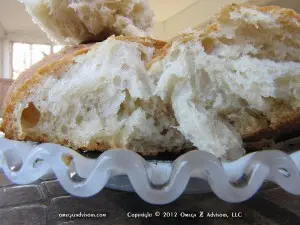 Emotions drive our energies in a particular direction. Intuition interprets that direction similar to the way thinking interprets facts. Unlike emotions, intuition doesn't serve an evaluative function but rather a problem-solving one.
Since intuition operates at the vanguard of the decision-making process, it's creative by nature. It initializes the crystallization of who, what, when, where and how of our problem. Gradually, cognition takes over fine tuning specifics; intuition is the compass, cognition the map. As with creativity, intuition speaks best when we're relaxed and alone, when cognitive functions are less structured. This also safeguards against impulsively reacting to our instincts.
We can more clearly see the operational differences between emotions and intuition by examining negative emotions. While we tend to ignore these, we cannot ignore negative emotions anymore than we can negative information. They can serve as warnings of who to avoid, what not to use, where not to go, when not to show up and how not to do something.
More than likely though, our intuition will tell us that one or more of these are not possible so we need other options. It will start surfacing other emotions indicating who to see, what to use, where to go, when to arrive and how to do something. In many ways, intuition writes the outline of a story to solve a specific problem. It's why reading stories can improve our problem-solving skills.
In short, intuition makes constructive use of our negative emotions in very much the same way planning does with negative information, an important operational distinction. While emotions might be able to tell us what's good and bad, intuition is about solving the challenges these create. To conclude, operationally, intuition serves a problem-solving function while emotions serve as inputs to that function. They are the aspects of an inspiration.