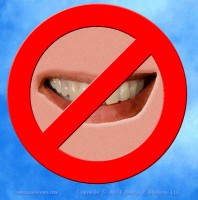 Life requires effort. Just as it's easy to be inactive and not eat right, it's easy to associate with people who are like us and who agree with us. Similarly, just as the absence of challenging, healthy practices has ramifications, so does the absence of challenging relationships.
Homophily describes the natural, human, social tendency to interact with "birds of the same feathers." It's powerful, underpinning the force in peer-to-peer marketing for example. When we couple this with our tendency to avoid conflict, we get self-imposed censorship. Just as tension makes stronger muscles, it makes stronger minds too, helping us through mental blocks and delivering better problem-solving capabilities.
Two articles, "How Social Media Silences Debate" (The New York Times, August 26, 2014) and "Social Media May Discourage Free Expression, Even Offline" (CBS News, August 27, 2014), discuss conflict avoidance. Social media, it seems, encourages most of us to suppress negative emotions and controversial views, creating a faux happy virtual world. For those of us who regularly participate in social media, this extends into our realities too, making us about 50% less likely to express our views than those who don't regularly participate.
Moreover, just as the lack of physical challenges can fatten our waistlines, lack of mental challenges can fatten our worldviews, making them more dominant, seem more righteous. In both cases, this fat constrains flexibility and adaptability, increasing rigidity in movement and thinking. Such fat makes "thinking outside the box" very difficult, reducing creativity, innovation and basic problem-solving.
So, exercise your mind today, interact with someone different and disagreeable.