Power in Acknowledging Others
/
/
/
Tags
management
,
intelligence
,
employees
,
conversation techniques
,
change management
,
acknowledgement
,
relationship building techniques
,
children
,
engagement
,
Hart & Risely Study
,
public speaking
,
Meaningful Differences
,
Todd Risley
,
Betty Hart
,
using names
,
University of Kansas
,
The Economist
,
relationships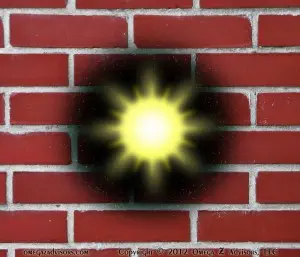 An executive reviews observations about an employee with a manager and concludes, "Tom, you need to support him by doing X, Y and Z."
Manager responds, "Yes, Nicole, I see that."
Another executive reviews observations about another employee with another manager, "Sam, I need you to support Mark here," as she turns and looks at Mark, "by doing X, Y and Z."
Manager responds, "Yes, Samantha, I see that."
Both conversations took place while the employee was standing right there, but we don't know that by the first conversations' comments. Yet, this happens very frequently in the workplace: we talk about people in their presence without acknowledging them, without including them. This either takes the form of failing to address them in comments or to look at them. Public speaking techniques encourage us to make eye contact, so why not in interpersonal conversations?
While the same information transfers, the emotional impact is considerable. Acknowledgement is a relationship building technique. Using names helps us personalize our conversations. Together, these techniques help us engage and develop strong relationships, the secret to helping others adapt to change. This acknowledging relational strategy has been shown to increase children's intelligence ("In The Beginning Was the Word", [The Economist, February 22, 2014 edition], Betty Hart and Todd Risley, [University of Kansas] study). By talking to children rather than about them when they are present, they become more intelligent.
Even though the study was about children not adults, both are humans, meaning acknowledgment has power that will manifest itself differently in children and adults. It won't make employees more intelligent, but it will make them more engaged. Keys are to:
Use their names
Look at them
Address them
Incorporate them
How can people feel they have value to our team, if we don't even acknowledge them?
Related information (book):